While buying a car or bike, mileage is considered as an important factor by most of the customers in India. People may compromise on safety features, but they won't buy bikes or cars that offer poor mileage. Automotive giants understand this requirement very well, so, they make sure that their vehicles are tuned to offer the best mileage. Let's take a look at top five fuel efficient bikes in 200 cc segment.
Karizma ZMR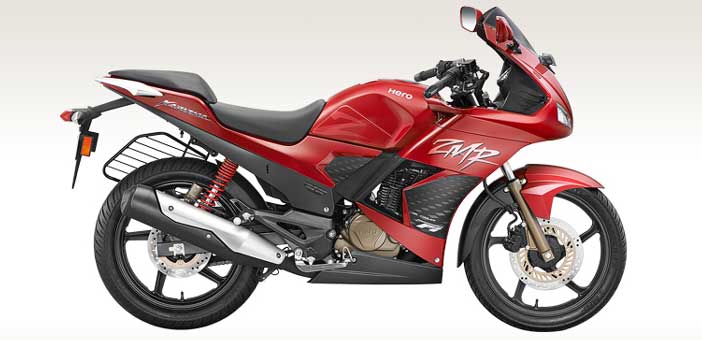 Engine: 223cc
Mileage: 45kmpl
Price: Rs. 1,08,000 (Ex-showroom price in Mumbai)
Power: 20 bhp
Torque: 19.7 Nm
Top speed: 129 Kmph
Karizma first launched in 2003 is one of the oldest in the list. It gave Indian buyers first choice of a true fast bike that looks good and is super comfortable. Since last 15 years the bike has gone through a lot of changes and upgrades and finally, a full faired version arrived i.e. ZMR. Hero Motocorp gave Karizma an aggressive look in line with a true sports bike.
Design of the bike is highly based on EBR 1190RX. A lot of work went into refining the design especially the body panel due to which 2kg was saved from overall weight. The efficient visor, aerodynamic design, neat fairing makes it look attractive. Real time mileage indicator and clock on the instrument panel are unique offerings that further add value. Another useful feature is its dual horns which could be very useful in Indian riding conditions. Shorter clip-on handlebars make riding posture aggressive and sporty. Comfortable seats and well-designed footrests help in giving comfortable rides on long tours.
Air cooled, 4-stroke single cylinder 223 cc engine gives out a maximum power of 20 bhp at 8000rpm and peak torque of 19.7Nm at 6500rpm. The air-cooled engine is also fitted with the oil cooler to further keep the engine cool. 5-speed gearbox with one down and 4up is favorite with Hero and is used repeatedly on its various models. Best performance for the bike comes at 100kmph where it cruises without any strain and could go for long distances without too much work for the engine.
It can go from 0-60kmph in just about 4.5 seconds and further 0-100kmph in under 12.4 seconds. The top speed of the bike is 129kmph. Once the bike goes beyond 100kmph there is some vibration which could give a painful wrist for long distance driving. Hero Karizma ZMR delivers 45kmpl on an average for city and highway drives.
Some people might feel that Karizma ZMR is on the heavy side, as the bike's weight is 157 kg. Karizma ZMR comes with price tag of around Rs 1.08 lakh, plus taxes(Ex-showroom Mumbai).
TVS Apache RTR 180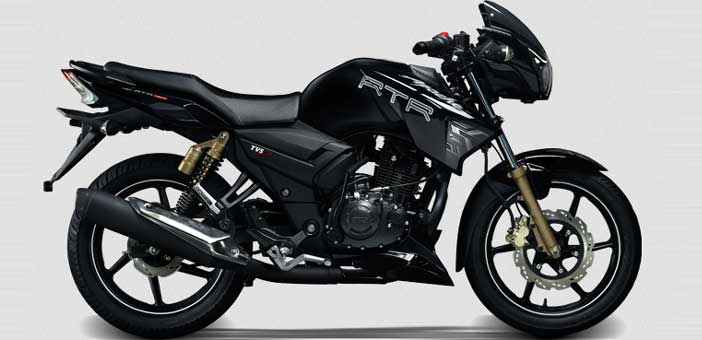 Engine: 177.4cc
Mileage – (city): 43, Highway: 51
Price: Rs. 94,928(On-Road Delhi)
Power: 17.3 PS
Torque: 15.5 NM
At one point, Apache bikes use to represent 50 percent of TVS's two-wheeler sales. Currently, there are more than one million Apache bikes on Indian roads.
The bike's 177.4 cc engine can touch a maximum speed of 124 KMPH. This four-stroke engine offers a mileage of around 40 to 47 KMPL according to experts.
Apache RTR 180's overall weight is 139 kg. This bike is also suitable for riders with short height, as its seat height is 790 mm.
Disc brakes in the front and rear work perfectly fine. Plus, the bike maker also offers this bike's variant with ABS.
Pulsar 200 NS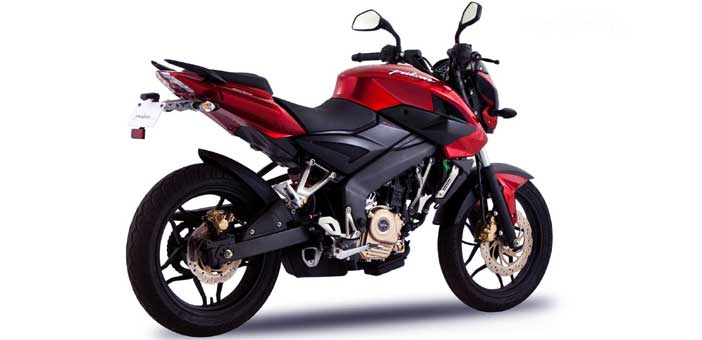 Engine: 199.5cc
Mileage – (city): 31, Highway: 41
Price: Rs. 1,26,682(On-Road Delhi)
Power: 23.52 PS
Torque: 18.3 NM
Along with crafty design, Bajaj's Pulsar 200 NS is loaded with futuristic technology and latest design. So, it is often compared with KTM 200 Duke. Bike consists of disc brakes in the front and rear.
Pulsar 200 NS is powered by 199.5 cc engine that can reach a top speed of 135 KMPH. According to bike experts, this vehicle offers mileage between 35 and 45 KMPL. As several bike markers suggest, mileage can vary depending on driving conditions, and bike's maintenance.
Pulsar 200 NS weighs 145 kg, and bike's telescopic front suspension combined with nitrox shock absorbers in the rear is good enough to control the vehicle.
Pulsar 200 NS is priced around Rs 1,26,682 plus taxes.
Bajaj Avenger 220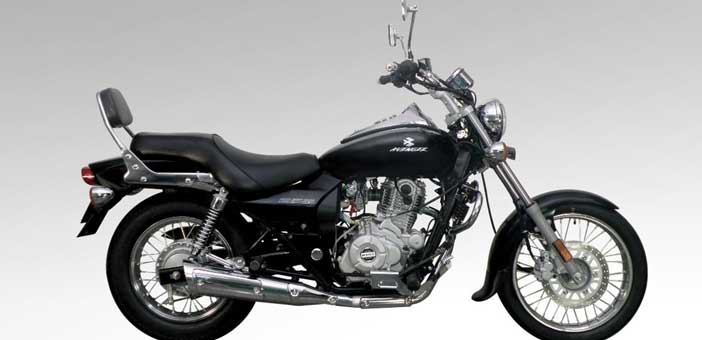 Engine: 219.8cc
Mileage – (overall): 45
Price: Rs. 1,10,297(On-Road Delhi)
Power: 19.03 PS
Torque: 17.5 NM
Popularly known as the country's most affordable cruiser, Avenger is the only serious competitor for Royal Enfield bikes in India. Avenger 220 features 219.89 cc engine.
This cruiser can reach a top speed of 118 KMPH and offers an overall mileage of around 40 to 45 KMPL. Avenger's weight is 154.5 kg, and seat height is 710 mm. Avenger is also considered the good option for short people due to its low seat height.
Hydraulic shock absorber in the rear and telescopic suspension in the front is the perfect combination for this cruiser. Disc brakes in the front and drum brakes in the rear seem to be incomplete without ABS, but they do offer great control over the vehicle.
This wonder machine comes with a price tag of around Rs 1,10,297. Price varies in various cities depending on taxes.
KTM 200 Duke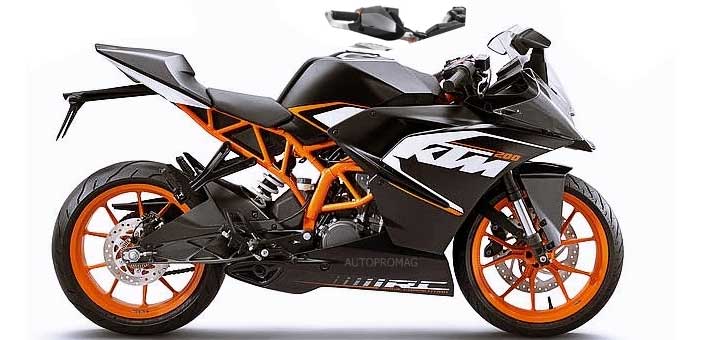 Engine: 199.5cc
Mileage – (city): 27 , Highway: 38
Price: Rs. 1,68,850 (On-Road Delhi)
Power: 25 PS
Torque: 19 NM
Around 24,000 KTM bikes were exported, while some 11,000 KTM bikes were sold in the Indian market during 2013-2014. Most of KTM's bikes are designed, developed, and manufactured by Bajaj auto. This tie-up with Bajaj has helped KTM to successfully compete against global players like BMW.
Perhaps, most stylish bike among five bikes, KTM 200 Duke offers mileage of 25 to 35 KMPL. But some user reviews also suggest that the bike can offer as much as 45 KMPL on the highway.
KTM 200 Duke's fuel tank has a capacity of 11 liters. The bike can reach a top speed of 135 KMPH. Its front and rear disc brakes offer perfect control on the bike. The suspension system also matches KTM's standards.
If you are looking for an advanced braking system, you can opt for this bike's ABS variant. The bike comes with a price tag of around Rs 1,68,850. Price depends on the variant, and all the taxes applicable.