Commonly used for local commuting, bicycles were hit event much before the freedom struggle in India. The country is the second largest producer of bicycles across the globe. Initially, there were a few bicycle manufacturers in India; however, over the decade, the industry has experienced an admirable growth when it comes to the number of bicycle markers and exporters. In the recent years, not only local cycle brands, but some imported brands also have hit the Indian market, setting up their outlets across the country.
Nowadays, the premium bicycles have drawn `bike' freaks in droves, in turn assisting new players in the industry to launch their offerings in the market. These are the best bicycle companies, specialized in manufacturing bicycles for regular use, mountaineers as well as racing purpose.
In today's competitive market, brands like Hero, Atlas, Avon, Hercules, BSA, Firefox, La Sovereign and Cannondale have managed to do well the hard-to-survive Indian market, with exceptionally good quality, good performance and above all, pocket-friendly prices. Some other well-known bicycle brands in India include BMX, Mongoose, Merida, Schnell, Maxit and Rock Riders.
Take a look at the list of the top bicycle brands in India
Hero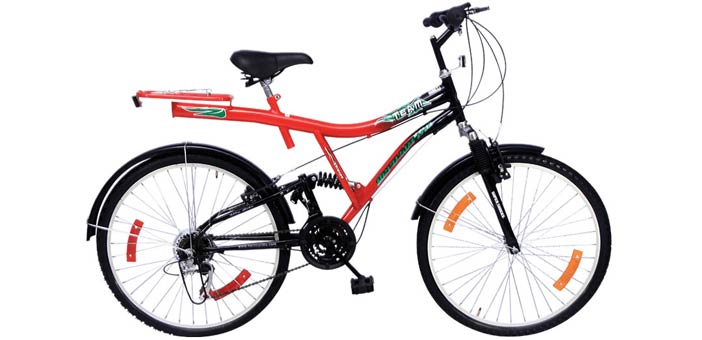 Hero is India's largest cycle manufacturer and market leader in the segment with global presence and has approximately 40% of the market share. Initially, the company was engaged in manufacturing of small cycle parts and later rose to hold a Guinness Books of World Record as a highest cycle manufacturer in the world. Available at affordable price, Hero offers a variety of products involving SLR, Ranger MTB/ATB, City Bikes, Roadsters, Hero Sprint, Roadsters, City Bikes, Fast & Furious Zone, Racers, etc.
Hercules

One of the oldest brands of bicycles, Hercules is known to make muscular and sturdy cycles. The first brand of TI cycles, it offers nation's most popular range of cycles. Even today, labors use the Hercules cycles for daily commute. Some major products of Hercules include Roadeo, Roadsters, Ryders, Jr. Roadsters, CMX and Turbodrive MTB. The company also holds the record for launching Top Gear and Turbo Drive in India.
Atlas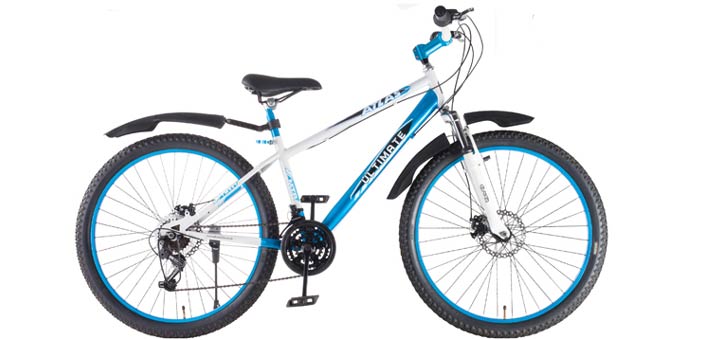 The next brand in the list of top Indian bicycle brands is Atlas. A trusted bicycle manufacturer from Northern India, Atlas has 10 percent of market share and has a large network for its sales and service. Being the first company to introduce power brakes in bicycle, this industry leader offers fancy bikes, kids bikes, junior bikes, ladies bikes, roadsters as well as hi-tech bikes.
BSA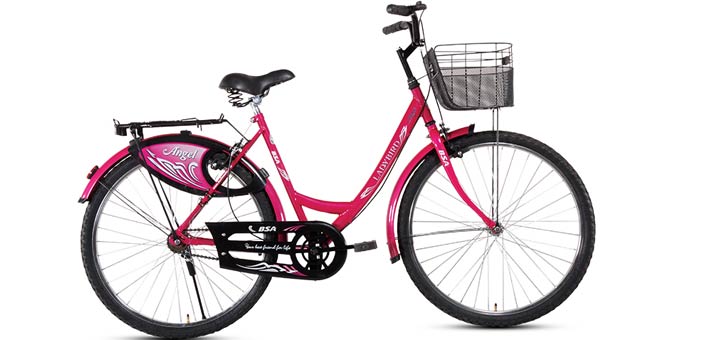 Another leading brand of bicycles in India, BSA is the preferred name in recreation, fitness and personal mobility solutions. Launched over years ago, BSA is a prominent part of most Indian families and continues to be one of the most famous brands with market leadership in the segment. Keeping with its brand values of style, comfort and freedom for all, BSA brings a wide range of products like Champ, Toddlers, Workouts, Ladybird, Junior Roadsters and Roadsters.
Firefox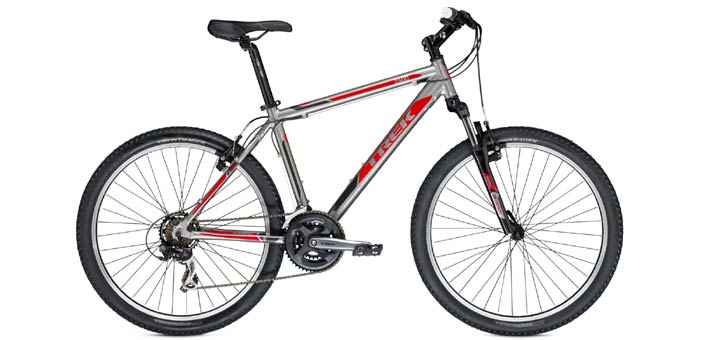 The cycling scene in India dramatically changed when Firefox introduced a large number of international models in the Indian market. Today, Firefox offer cycles in all aspects of biking, from off-road to regular commuting. Its main products include Full Suspension, Hardtail, BMX, Kids, Tern, Trek, Road, Cruiser, Hybrid and Gary Fisher. At present, Firefox has more than 100 Franchisee outlets all over India.
As of now, the demand of bicycles in India is not at the expected level. However, the presence of some international brands is the biggest proof of the growth of Indian bicycle market. The industry expects a good rise in the demand in near future.