The automobile industry in India seems to be booming with the launch of various luxury cars. Today, there are a number of excellent luxury cars available to choose from, albeit very expensive. But if money is no object and you wish the ultimate in comfort, luxury and presence, then we have put together a list of the five most expensive cars in India. These cars are very expensive due to their design, structure, outlook and speed.
Lamborghini Aventador LP700-4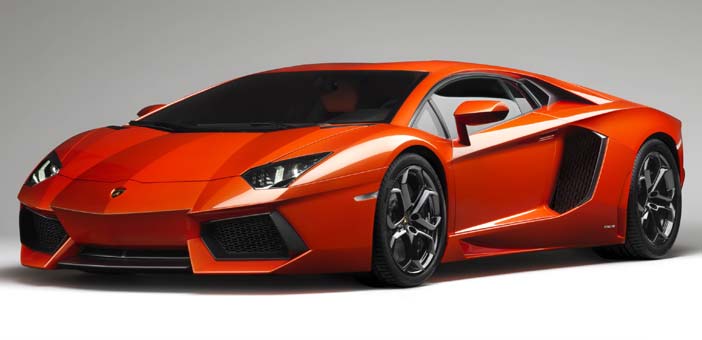 Price: Rs. 5.37 crore(Ex-Mumbai)
Engine: 6498cc
Power: 700PS
Highly innovative and hugely powerful, Lamborghini Aventador LP 700-4 is a true sports car that sets new benchmark in the super sports car segment. As the nameplate denotes, LP700-4 gets a state-of-the-art naturally aspirated V12 motor which generates 700hp with a peak torque of 690nm. Being one of the world's most outrageous super cars, Lamborghini Aventador LP 700-4 is capable of blasting 0-100km/h in merely 2.9 seconds. The top speed is listed as more than 350km/h. With awe-inspiring and head-turning looks, Lamborghini Aventador is a car which has already achieved the 'legendary' status and which provides you a glimpse into the future with a whole new level of performance.
Ferrari F12 Berlinetta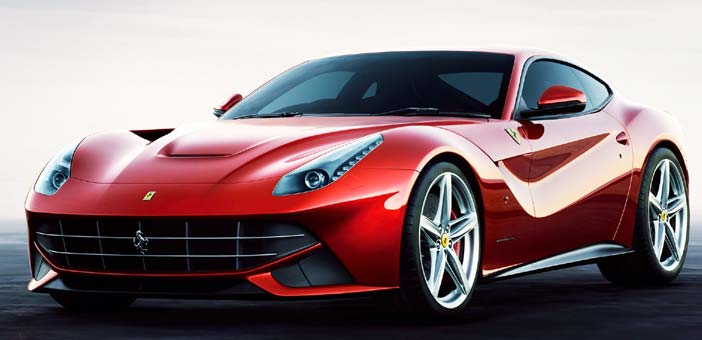 Price: Rs. 4.72 crore(Ex-Mumbai)
Engine: 6262cc
Power: 740PS
The F12 Berlinetta is the most powerful and high performance Ferrari of the range product. Powering the Ferrari F12berlinetta is a naturally aspirated 200-bar, direct-injection 6262 cc 65° V12 engine, which is capable of producing 730hp and peak torque of 509 lb-ft. Mated to a seven-speed dual-clutch gearbox, F12 Berlinetta is capable of blasting 0-60 mph in just 3.1 seconds, 0-124 mph in 8.5 seconds and a top speed of 211 mph. Look-wise, Ferrari F12 Berlinetta's comes with a wonderful and aggressive design which is inspired by the four seater FF. Its front is characterized by sharp headlamps, long & sculpted hood and Ferrari's signature egg-crate grille. Offering you some unique technical features, the Ferrari F12 Berlinetta is a great balance between aerodynamic efficiency and proportions.
Rolls Royce Ghost V-Specification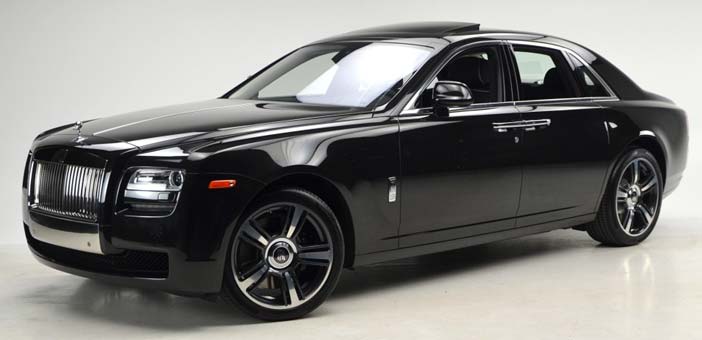 Price: Rs. 4.66 crore(Ex-Mumbai)
Engine: 6592cc
Power: 601PS
Cadillac's V-series has been a synonymous to the high performing luxury cars for the past decade. However, no V matches up the latest V variant in terms of luxury or performance. Rolls Royce Ghost V-Specification is an elegant, effortless and perfectly-crated luxury car and is the most powerful version of auto maker's entry-level limousine. Powered by 6.6-liter twin-turbo V-12 engine, Ghost V-Specification generates 593hp (an extra 30bhp from the earlier version), with a maximum torque of 575 lb-ft. The car quotes the same 4.7sec time for 0-62mph as the standard car.
Rolls Royce Phantom Drophead Coupe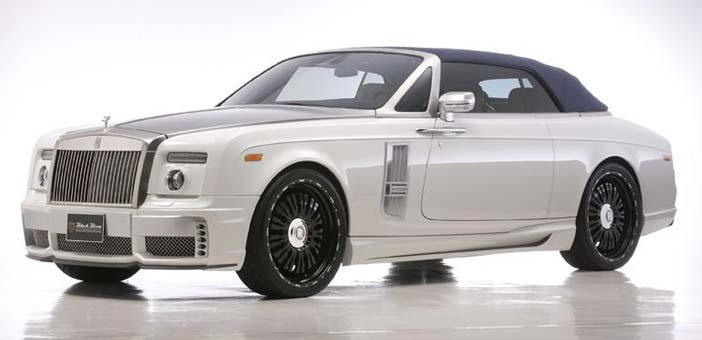 Price: Rs. 4.50 crore(Ex-Mumbai)
Engine: 6749cc
Power: 460PS
Perhaps the ultimate statement of luxury in the automobile world, the Rolls-Royce Phantom Drophead Coupe is like a yacht on the highway. Drophead Coupe is the most relaxed incarnation of the Phantom, specially designed for gliding through the countryside on leisurely days more than for formal occasions. Its excellent interior gives the feeling of being aboard a motor yacht. Phantom Drophead Coupe is a perfect blend of the classic Rolls-Royce profile with elegant design, inspired by 1930s J-Class racing yachts. Its powerful 6.75-litre V12 engine produces 435bhp and is capable of taking you to the electronically limited speed of 149mph, without any complaint. Being one of the most expensive cars, it costs more than twice most of the other luxury convertibles.
Ferrari 458 Speciale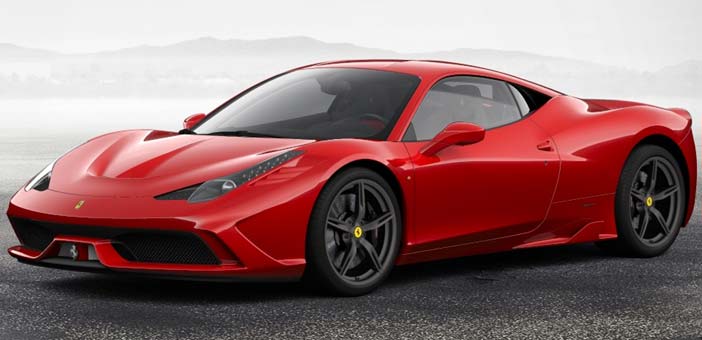 Price: Rs. 4.25 crore(Ex-Mumbai)
Engine: 4497cc
Power: 605PS
Although all Ferraris are special, the Ferrari 458 Speciale is unique! It is yet another Italian masterpiece, loaded with multiple improvements over its predecessor. The 458 Speciale is basically the high performing 458 Italia. Distinctions of the 458 Speciale are the vented bonnet, new forged wheels, taller rear spoiler, finned side sills and redesigned bumpers. Its revised engine churns out a maximum power of 597 hp at 9,000 rpm and peak torque of 540 Nm at 6,000 rpm. Ferrari 458 Speciale is equipped with various advanced technical solutions which make it a complete unique model, specially designed for those who are looking for more focused sports cars with extreme driving emotions.