In today's cost-conscious economy, every penny counts. And when buying a thing like bike or car, this factor matters a lot. Diesel cars have always been country's favorite choice. And with increasing options and the price gap between diesel and petrol cars, many people are opting for diesel cars nowadays. While drivability, spaciousness, luggage capacity, technical features and performance are crucial factors when buying a new car, the most significant one for Indians is the mileage.
If you're considering buying a new car with impressive mileage, then take a look at top 5 most fuel-efficient diesel cars available in India which offer greater fuel-efficiency.
1. Maruti Suzuki Swift Dzire – 26.59 kmpl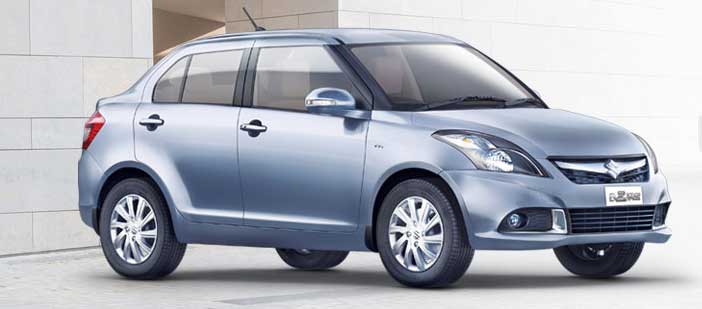 The most fuel-efficient diesel car from country's largest selling car manufacturer, Swift Dzire has changed the face of automobile industry with its mileage figure and high performance. Powered by 1.3-litre multi-jet diesel engine, the car returns an impressive mileage of 26.59 kmpl on highways and 19-20 kmpl in city conditions. Country's most loved premium hatchback, Swift Dzire recently has a fresh face-lift with some technical tweaks. This compact sedan has got some interior and exterior changes as well. The popular car locks horns with Tata Zest, Hyundai Xcent and Honda Amaze in the segment.
Maruti Suzuki Swift Dzire LDi Specifications
Price: Rs. 665441(Ex-Mumbai)
Engine Displacement: 1248cc
Power: 75PS
Torque: 190Nm
Top speed: 159kmph
0-100kmph: 14.2s
Boot Space: 316l
Mileage: 26.59 kmpl
2. Maruti Suzuki Ciaz – 26.21 kmpl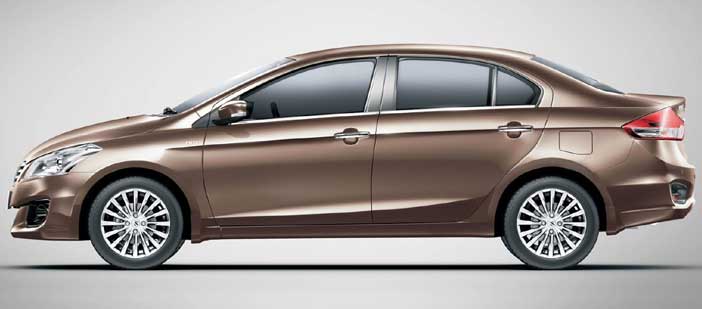 Believe it or not, Maruti Suzuki's smaller cars have been successfully ruling the charts till date. The mid-sized premium sedan, Ciaz is Maruti's latest offering, loaded with multiple features like extended wheelbase, exceptional safety features and impeccable fuel efficiency. The sedan sports the same 1.3 litre DDiS multi-jet engine that powers the Swift, Swift Dzire and Ertiga MPV. Its smaller diesel engine is capable of delivering 89bhp of power and 200nm of highest torque, while returning excellent 22.4kmpl of mileage on city roads and 26.3kmpl on highway. Maruti Suzuki Ciaz's high fuel-efficiency with superb performance makes it unbeatable in the segment.
Maruti Suzuki Ciaz VDI+ Specifications
Price: Rs. 941292(Ex-Mumbai)
Engine Displacement: 1248cc
Power: 90PS
Torque: 200Nm
Top speed: 168kmph
0-100kmph: 13.2s
Boot Space: 510l
Mileage: 26.21 kmpl
3. Honda City – 26 kmpl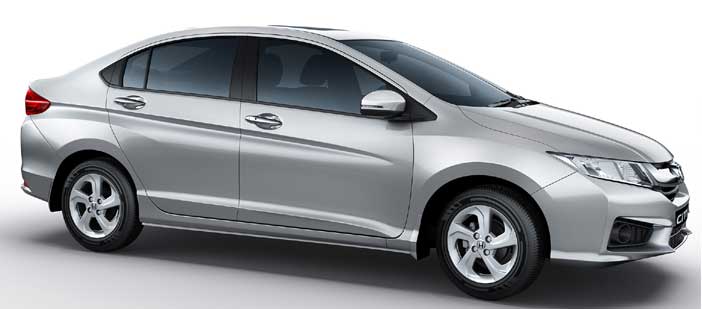 The much-loved Honda car, the City is an ideal luxury sedan with magnificent interiors and compelling looks. Known for powerful and fuel-efficient engines, Honda launched the City with a diesel engine for the first time, and that too with the most fuel-efficient one. The next-generation Honda City is powered by the new 1.5-litre i-DTEC diesel engine which produces a maximum power output of 99bhp with peak torque of 200nm. Claimed to be India's most fuel-efficient car, the all new City diesel delivers an outstanding mileage of 25.8kmpl on highways and 22kmpl in city. With a new design philosophy and excellent interior, the Honda City looks beautiful both from inside and out. Equipped with various comfort and safety features, the well-liked sedan offers a feel of sophistication and luxury.
Honda City Diesel S MT Specifications
Price: Rs. 987380(Ex-Mumbai)
Engine Displacement: 1498cc
Power: 100PS
Torque: 200Nm
Top speed: 176kmph
0-100kmph: 12.8s
Boot Space: 510l
Mileage: 26 kmpl
4. Ford Figo Aspire – 25.83 kmpl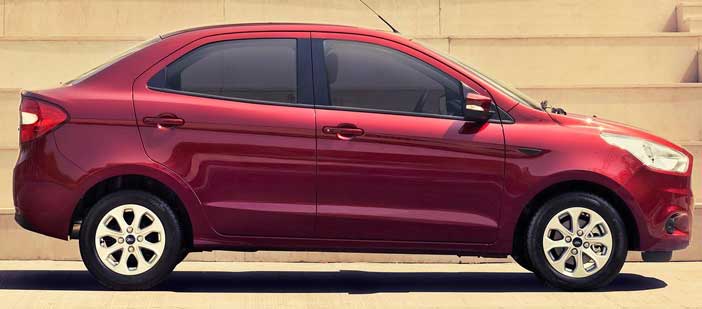 Ford Figo Aspire, the sub-compact sedan was introduced in 2014 Delhi Auto Expo. This is the 1st sub 4-m sedan from Ford that is specially designed for Indian and other emerging markets. The car is getting tough competition from Maruti Suzuki Dzire, Honda Amaze, Tata Zest and Hyundai Xcent. It gets its tweaked diesel motor for higher power from Fiesta. The engine punches out a peak power of 100PS and 215Nm of peak torque. In terms of handling, Figo Aspire is best in its segment. Buy this car for its looks, features, handling and price. Cabin finishing though might not be liked by many and fuel efficiency is decent if not the best.
Ford Figo Aspire 1.5 TDCi Titanium Plus Specifications
Price: Rs. 828490(Ex-Mumbai)
Engine Displacement: 1498cc, 1.5-litre 8V TDCI Diesel Engine
Power: 98.59PS
Torque: 215Nm
Mileage: 25.83 kmpl
5. Honda Amaze – 25.8 kmpl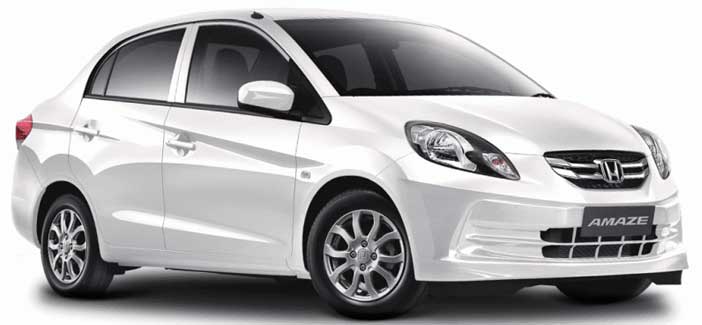 Distinguished as the first diesel car by Honda, the Amaze compact sedan is based on another hatchback, Brio and shares the engine with Mobilio and City. The amazing Amaze houses a 99bhp, 1.5-litre iDTEC engine which is capable of churning out 98bhp of power and 200nm of torque. An average mileage of the compact sedan is 25.8kmpl on highways and 22kmpl in city conditions. The sedan is a good handler, well built, fuel efficient and has the all important Honda badging to its name. With an affordable price, the Honda Amaze is definitely a value for money car in a cost-conscious market.
Honda Amaze E Specifications
Price: Rs. 670035(Ex-Mumbai)
Engine Displacement: 1498cc
Power: 100PS
Torque: 200Nm
Top speed: 141kmph
0-100kmph: 13.3s
Boot Space: 400l
Mileage: 25.8 kmpl