Creta just got launched few months back and climbed up quickly to grab number one spot. Yes, Creta is best selling SUV in India.
September 2015 Sales Figures for SUV
Hyundai Creta – 7320 units
Mahindra Bolero – 5585 units
Mahindra TUV300 – 4321 units
Mahindra Scorpio – 4313 units
Ford EcoSport – 3142 units
Mahindra XUV500 – 3110 units
1. Hyundai Creta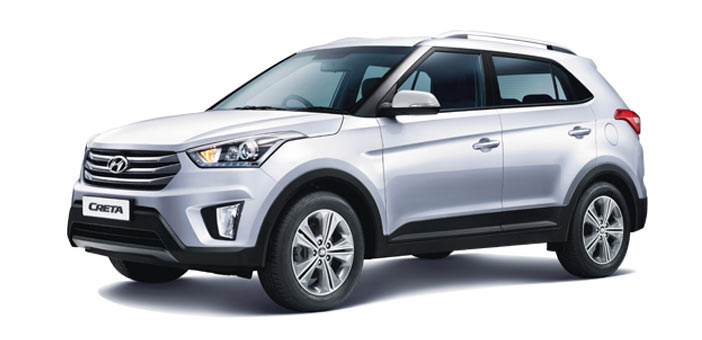 Design: Size, shape or design, look at Creta from any angle and it looks like a true SUV. It has very little curves and more of straight lines that make it look aggressive. The front design too does not shouts and looks very elegant. Big chrome grill and led running lights are highlights of front. It has design resemblance with the premium Santa Fe and i20.
Engine: Creta comes with 3 engine choices. 1591cc 1.6 litre petrel engine comes with peak power of 123PS at maximum torque of 151Nm. 1582cc 1.6 litre diesel engine comes with 6-speed automatic has a peak power of 128PS and peak power of 259Nm. The third choice is that of 1396cc 1.4 litre diesel engine with maximum power of 90PS and torque of 220Nm. All variants have front wheel drive.
Interior: Hyundai is known for providing brilliant cabin to its vehicles be it i20, Verna or now Creta. Interior is dual tone and very much like a true SUV with feel of a car.
2. Mahindra Bolero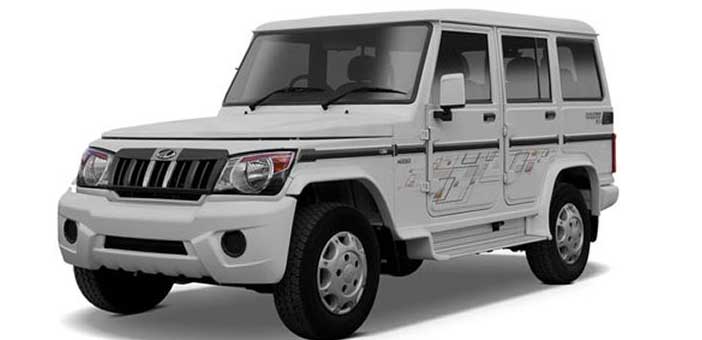 Design: Balero is not the best looking vehicle in its segment but its body is said to be at par with Land Rover. That means its body is very durable and tough. Balero is very popular vehicle in the villages and with travel agencies in tyre 2 cities.
Engine: Balero is powered by 2523cc m2DiCR engine that produces a peak power of 63PS at 3200rpm and max torque of 195Nm at 1500rpm. The 2.5L 2523cc DI Turbo Diesel engine powered Balero punches out a peak power of 63PS at 3200rpm and peak torque of 180Nm at 1500rpm. Both the engines are mated with 5-speed, NGT 520 synchromesh transmission which boosts the performance of the vehicle and allows it to be pushed to its limits. A mini hybrid system is also fitted in the vehicle which switches off the vehicle when idle for 5 seconds.
Interior: The keyless entry is one of the premium features of the new and advanced Balero. Entry to the vehicle is very comfortable, thanks to the wider angle opening of the doors. The central console has wood fittings and ac vents are nicely placed on its two sides.
3. Mahindra TUV300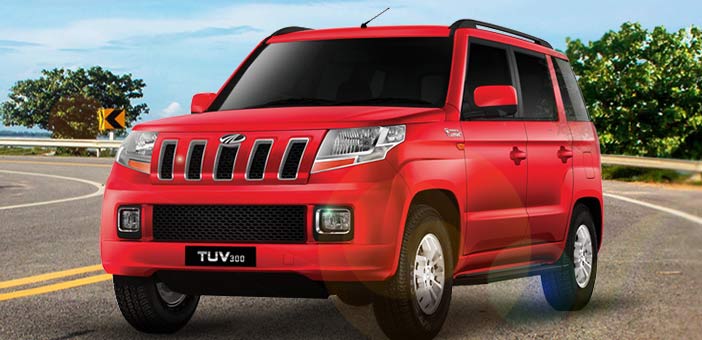 Design: Mahindra TUV300 is a sub 4 meter SUV which looks much bigger than its size due to the design. It makes its presence felt and noticed. Its beauty lies in its simplicity where no bump, turns, curves or scooping is there. It does look boxy but there is some sort of rustic rugged appeal to it that makes it stand out. The Tough Utility Vehicle(TUV) tallest, widest and biggest SUV in sub 4 meter category. 7 passengers could easily sit into it and it could take more when required without complaining.
Engine: TUV is powered by mHawk diesel 1493cc engine with 2-stage turbocharger. It churns out a peak power of 85PS at 3750rpm and maximum torque of 230Nm at 1500-2250rpm. Turbo lag is more or less absent as you get enough torqu at all speed levels. TUV is primarily designed to be a load carrier and tough and not win races. According to Mahindra, at 1100rpm 187Nm of torque is available. Choise of automated manual transmission (AMT) is there but one might have to compromise on drivability which is great in manual. It could go from 0-100kmph in 17.4 seconds with a top speed of 143kmph. Expect an overall mileage of 16kmpl.
Interior: Brilliant cabin with black and beige toned dashboard, use of high quality plastics and nicely laid out instrument panel further adds to the brilliancy of TUV. Armrest is there for front row passenger but it is absent in the middle row. Air con vents are too absent from the middle row but this might not pos any problem as the cabin is only 3 meters in length and ait could easily reach to last row from front vents. The infotainment system used is advanced with bluetooth connectivity. Cornering lamps is value added feature which could be very useful especially in villages where street lights are not there. When the car is turned the lamps on the bumpers lights up.
4. Mahindra Scorpio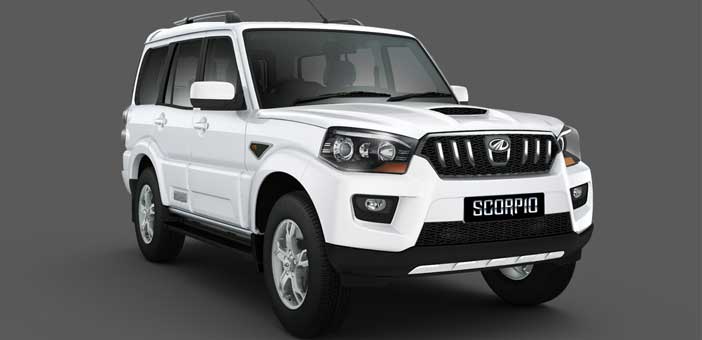 Design: The new Scorpio got a complete makeover for good than its previous model. Only roof and doors were retained and you have a fantastic piece of machine which redefined the SUV segment in India. Before becoming PM it was Mr. Narendra Modi's favorite vehicle and that speaks a lot about its popularity as power packed SUV. The front is completely redesigned and has now a very aggressive look. Everything is perfect and nothing is overdone. It is one of the favorite vehicles with people who ride rough roads often.
Engine: Scorpio gets power from 2.2 litre mHawk engine that produces peak power of 120PS at 4000rpm and impressive max torque of 280Nm and 2800rpm. The vehicle is very smooth and linear above 2000rpm but might feel a bit of turbo lag below it. The gearshift is very smooth and takes less effort to change.
Interior: The black and light grey dual toned dashboard has good finishing. The touch screen infotainment system in top variants looks great and is something that is present in costlier XUV models. The instrument cluster includes analogue meter and digital center screen that displays information like gear indicator.
Handling: Scorpio uses double wishbone as front suspension and multi link rear with polyurethane bushes instead of rubber which lasts longer due to its less vulnerability to abrasion. The turning radius stands at 5.2 meter which is quite impressive. The steering is fitted with collapsible system. The body roll is very controlled and riding above potholes seems effortless. Due to its wider track the chassis is planted even at higher speeds. Host of comfort features like tyre pressure monitoring system, rain sensing wipers, sensor for parking, auto lights and start stop tech. to name a few has enhanced the overall usability of the vehicle.
5. Ford EcoSport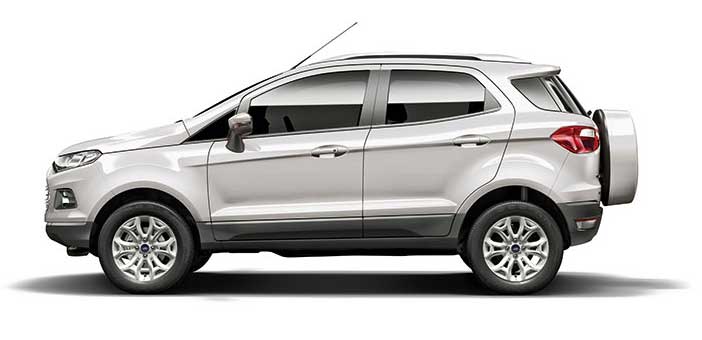 Design: EcoSport is one of the most eye catching 5 seater compact SUV in India. With massive front bumper, the look front the front is highly aggressive. The radiator grills with Ford logo on it matches well with the angular headlights. The raised bonnet merges properly with side fender with wheel arches that looks huge and the 16 inch alloy wheels add to the masculinity. Overall the whole exterior design is head turner and makes its presence felt on the road.
Engine: There are 3 engine options for Ecosport. 1.5-litre DV5 diesel engine produces 91PS of peak power and 204Nm of max torque. Ecosport 1.0 Ecoboast is powered by 1495cc 1.0-litre, 3 cylinder EcoBoost engine that produces punches out power of 125PS and maximum torque of 170Nm. The diesel variant gives a mileage of 20kmpl and petrol variant average per litre is 16-17km. The Ecosport powered by EcoBoost gives a top speed of 190kmph.
Interior: Ford EcoSport interior is highly based on Fiesta. The instrument cluster 3.5 inches MID for average temperature, mileage and the average speed etc. The audio system is of high quality and climate control unit is a great feature. There is ample headroom and legroom for front as well as rear seats. Leather upholstery for seats are comfortable but are not of very high quality. The floor hump in the rear seat might feel troublesome at times. The boot space could be increase to 705 litres by folding the rear seat or else the boot space is small at 362 litre, one of the smallest in the segment.
6. Mahindra XUV500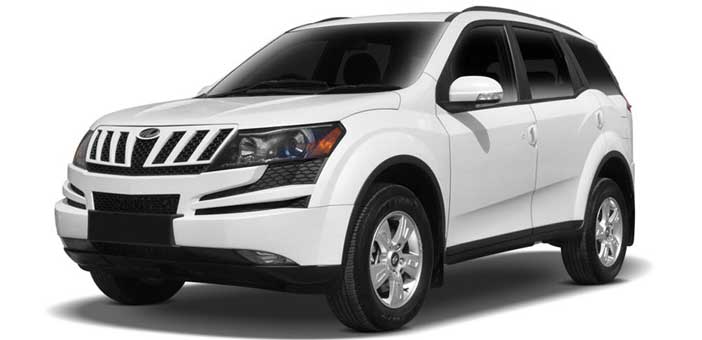 Design: XUV500 is an old timer in the segment with smart design but the recent facelift has further added a fresh outlook to this fantastic SUV. The rear still looks a bit busy. The large chrome fitting around the fog lamps in front also looks a bit overdone. The large size and wheelbase makes it certainly stand out and makes its road presence felt.
Engine: It has one of the largest and most powerful 2.2 litre mHawk engine that produces a peak power of 140PS and maximum torque of 330Nm. The high powered engine though does not make it quickest due to its extra 700-800kg weight than the others in the segment. It is one of the heaviest in the segment but that does not affect its response and speed on highways. In lower speeds too the vehicle has great drivability. It is one of the best SUVs to drive on heavy traffic.
Interior: When it comes to interiors the new XUV500 has improved a lot but still lags with others in the segment. The beige and black interiors looks good and the materials used are of high quality. There are lots of buttons in the dashboard which might be confusing for many and is not easy to use.
Handling: XUV500 is not the most stable one in the segment when not fully loaded and feels a bit heavy around the corners. However it is one of the only vehicles in the segment which uses rear suspension that is independent. Ride on highways is very smooth and it could take potholes with stride though not in the best way.
Do you like the list of top 5 highest selling sport utility vehicles for India. With new SUVs coming, this list is certainly going to be change in near future. Will Mahindra be able to dominate the segment with smart entries like Hyundai Creta(launched) or future Tata X104, Nissan Kicks etc.
7. Renault Duster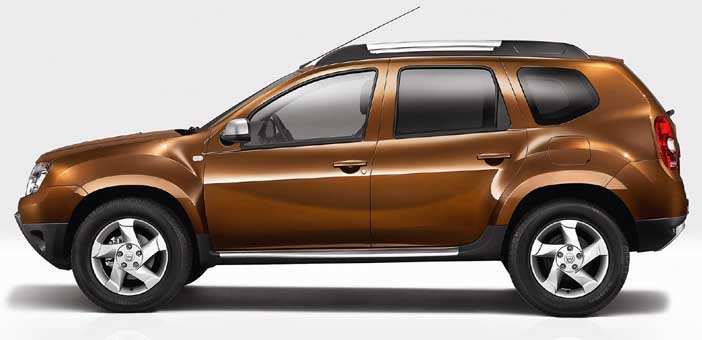 Design: Duster is one of the earlier SUVs which very desperately in requirement of facelift primarily for exterior though the design is still loved. According to the reports the facelift is going to come soon. The simple and no frill design for Duster is its USP and makes it stand out from the rest in the segment.
Engine: Duster is powered by 1.5 dCi engine that produces a peak power of 85PS and a maximum torque of 200Nm. It has the least powerful engine both in terms of torque and power output and the engine is a bit noisy too. There is a turbo lag but with the increase in speed it becomes involving and could takes up the miles easily. The clutch is also a bit towards heavier side. That changes when you drive AWD version which has lighter clutch but again it has shorter gear ratios which means that city drive is going to be a bit tough and lot of gear changes might be required.
Interior: The interior is simple and very basic as compared to others in the segment. However, black and grey interior in AWD looks far better. The fit and finish is good but could have been better. With competition coming from much better SUVs like Creta it is high time that Renault comes up with major facelift for both exterior and interiors.
Handling: The independent rear suspension makes it glide over the bad roads with ease. When it comes to handling, Duster steals the show with its precise steering, stability at high speeds and very responsive braking.