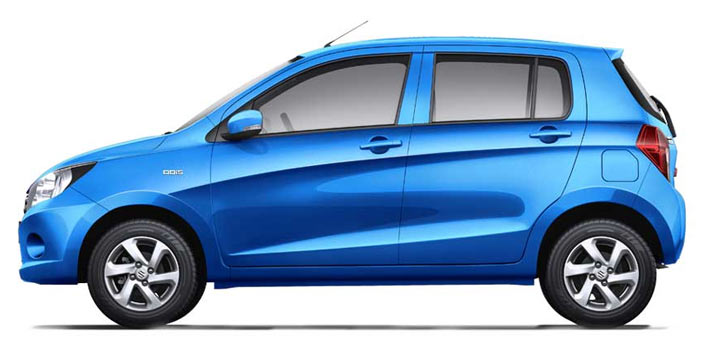 Maruti Celerio diesel is the most affordable diesel car in India. The best part is that it is using diesel engine that is indigenously developed by Maruti which is also the smallest engine used in any car in the world. Earlier the automaker was dependent on Fiat and other car manufacturers for its similar capacity engine. The two pot DDiS engine is efficient engine and we would discuss more about it further in the article.
Design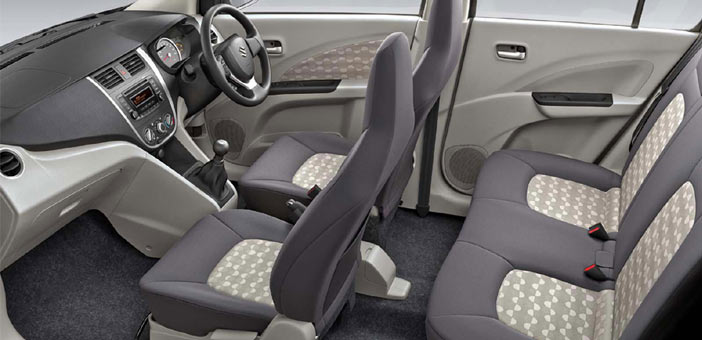 There is not much of changes for interior or exterior of the car for its diesel variant. According to Maruti, the body is made up of thicker material in order to give better NVH levels inside the cabin that is less of noise, vibration, harshness and they are successful in doing that to some extent if not fully. The cabin looks modern for its segment but the switches could have been better. The plastics used cannot match with the one offered by Hyundai for equivalent cars. Phone control on the steering is great addition and bluetooth as standard equipment is good. The 2-toned dashboard looks good but basic and instrument cluster also does not looks very modern but does it job in giving out essential information efficiently. There are enough cup and bottle holders in the cabin but the glove box is medium sized.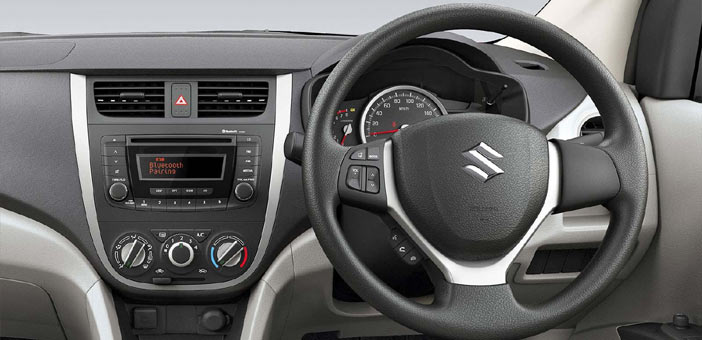 The cabin is spacious and there is lot of space for both rear and front seats. 235l boot space is also one of the best space offered when compared with others in the class. The design is ordinary and there is nothing new or innovative about it. Part chrome grill with headlight though looks good.
Car uses MacPherson struts in the front and torsion beam as the rear suspension which is well integrated into the monocoque chassis. The best part is the kerb weight of the car which stands at 900kg for its ZDi trim. Though it is 70kg heavier than its petrol sibling, still it is one of the lightest diesel car in the world. These 70kg has gone into the strengthening of the body shell to insulate it from sound of the engine and into better front suspension for smoother ride.
Engine
The car is powered by twin cylinder turbo diesel engine that punches out a peak power of 74.5PS at 3500rpm and produces maximum torque of 125Nm at 2000rpm. These specs might not look very promising but when the weight of the car is only 900kg, it does start making sense. There is some unfriendly sound when engine starts like Nano which might not be liked by many. The sound is not very loud though but significant enough to get noticed. This sound is reduced once the car goes past 1000rpm. Once the car goes past 100kmph or 3000rpm the sound disappears and it silently cruises on the road. The turbo lag might be felt if the car is loaded fully with 5 passengers and luggage in the boot. This lag can however go once the car goes past 2500rpm. At 4000rpm engine calms down completely and to overtake on highways one has to pull down the car by 1 to 2 gears.
It can go from 0-100kmph in under 22 seconds and has a top speed of 130kmph which is impressive.
Mileage
On city roads Celerio diesel gives a mileage of nearly 19kmpl. On highways the car could go up to 27km on a litre of fuel which makes it one of the best mileage cars in India. Maruti though claims an overall fuel efficiency of 27.62kmpl which is very close to actual figures.
Verdict
Due to the reduced difference in pricing of petrol and diesel, popularity of diesel cars in entry level hatchback segment is reducing. Celerio was launched with lot of noise but was never able to make good money for Maruti. Although there are fans for the partly cheaper fuel cars but there numbers are not high in small car segment. Since there is not much of difference between the diesel variants of Celerio and Swift, buyer would think twice before going for former. The performance is OK, fuel efficiency is excellent, exterior design is nothing to get excited about and interiors are just near to OK. It is going to face tough competition from entry level Grand i10, Nissan Micra, Tata Bolt and Chevrolet Beat.
2016 Specification and Prices
Ex-Showroom Prices for Metallic (INR)
| | | | | | | | |
| --- | --- | --- | --- | --- | --- | --- | --- |
| City | Delhi | Mumbai | Kolkata | Chennai | Ahmedabad | Hyderabad | Bengaluru |
| LDI | 471806 | 496648 | 492727 | 484860 | 486267 | 486001 | 486095 |
| VDI | 501828 | 527702 | 523765 | 510836 | 518004 | 515983 | 515791 |
| ZDI | 531855 | 559193 | 554621 | 541398 | 548699 | 546545 | 546353 |
| ZDI Option | 577897 | 607566 | 601950 | 588259 | 595764 | 593405 | 593214 |
Engine
Displacement: 793cc
No. of Cylinders: 2
No. of Valves: 8
Transmission: 5-speed manual
Power: 47.5PS @ 3500rpm
Torque: 125Nm @ 2000rpm
Mileage
City: 19kmpl
Highway: 27kmpl
Claimed: 27.62kmpl
Under the Hood
Steering: Pack and Pinion
Suspension(F): Mac Pherson Strut with coil springs
Suspension(R): Non independent Torsion beam with coil spring
Brake(F): Disc
Brake(R): Drum
Tyre size: 165/70
Rim Size: R14
Type Type: Tubeless
Dimensions
Length x Width x Height(mm): 3600 x 1600 x 1560
Ground Clearance: 165mm
Kerb Weight: 900kg