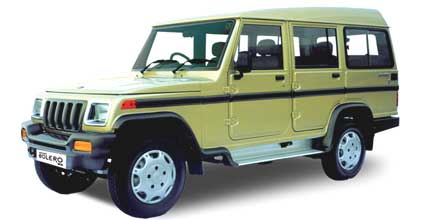 Indian utility vehicle market leader Mahindra & Mahindra has announced a revision in the price of 2 of its most successful vehicles Balero and Scorpio. Scorpio will be costlier by Rs. 3000 to Rs. 13000 while Balero price will go up by about Rs.5600 to Rs.6500. The price hike is expected to be effective from last week of January.
An upgrade is expected in the top selling Balero SLX and Balero XL. What changes would be there in the upgrade is not yet clear but according to the rumors a new engine is expected in the Mahindra Balero UV. This could be either common rail version of the 2.5 ltr direct injection power plant or 2.6lt CRDe unit from Scorpio.
One could expect an upgrade with the interiors with new features and finishes. No doubt Balero is a strong selling UV from Mahindra & Mahindra and this upgrade will further strengthen their market leader position in the Indian automobile market.