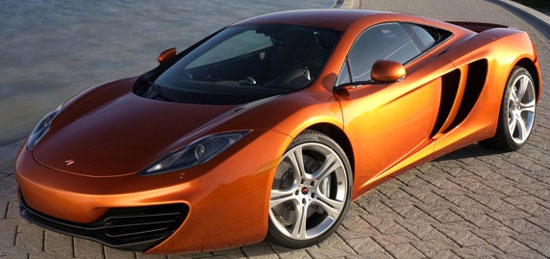 After the fierce competition amongst the many car manufacturers in India, the Indian market became open to car makers from all over the world. India has led the world in small car revolution. Top automakers around the world are today scurrying around to launch new small cars which are made especially for the Indian roads. However, this is not the end of the road as far as the Indian automobile industry is concerned.
Generation Y, with their higher salaries and larger spending limits, are attracting more and more luxury brands. McLaren Automotives, a known name in the sports car industry, has also now decided to launch a super car in the country. Very soon, Indian roads might witness this revolution that McLaren Automotives' Mclaren MP4-12C will cause. This super car has been inspired by the McLaren F1 and will look a lot like your higher end sports car.
The super car will be made of extremely light weight carbon which makes the entire car weigh only 1300 Kg. The car is also believed to be extremely fuel efficient, consuming much less fuel than the other cars of its segment. The carbone dioxide emissions will be much less than other cars and the car will give tough competition to the Ferrari 458 which has till now been considered one of the most luxurious sports car models. The car is also believed to be tough competition to other cars in its segment like Lamborghini Gallardo, Bentley Continental GT, Porsche 911 Turbo and the Aston Martin DB9.
The car will get a twin turbo 8 valve engine, the output of which will be around 600 hp. The peak torque is something around 600 nm and the engine is the latest 3.8 L M838 T series. This engine has been integrated with a seamless shift gearbox which is a robotic dual clutch and offers maximum ease while shifting gears. There are a total of seven speed options in this car and the car runs on high octane petrol.
This car, which will only have a seating capacity for two, will be hitting the Indian, Chinese and Brazilian markets very soon. This car is the product of a recent merger between McLaren and Ron Dennis Project 4. This car is one of the best indicators for the technology which incorporates carbon monocell in the car's body. The car will be launched in India only in the luxury segment and it will be priced around Rs. 87 Lakh to 1.25 Crores.