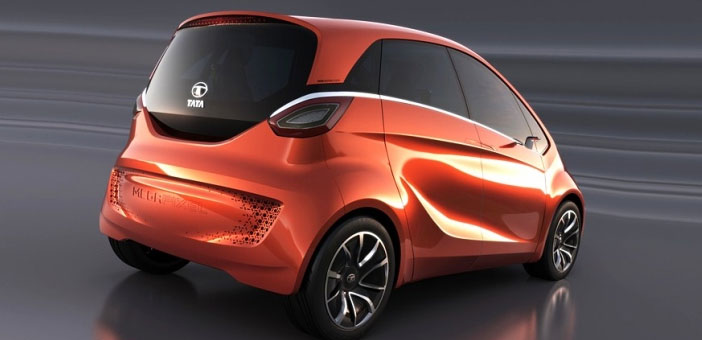 Ratan Tata's ambitious project, Tata Nano did not get the kind of response that Tata Motors was expecting. But this has not DE-motivated the company, and the automaker is all set to introduce another bigger hatchback with diesel and petrol engine that will replace Nano. Reports suggest that this car will be known as Tata Pelican.
Some car lovers have already kept their cheque book ready. Here are some more details about this new vehicle.
Engine
According to journalists and industry experts, Pelican's petrol version would be powered by 1-liter engine, while diesel version would work with 800cc diesel engine. Both these engines are powerful compared to Nano's current petrol engine.
Sources also indicate that Pelican's diesel version will prove to be country's cheapest diesel car. Tata Motors also aims to export this car to other countries. The diesel engine is said to be designed and tested for Nano, but Tata has decided to launch it as a part of Pelican.
Style
As far as style is concerned, the car is expected to reflect styling cues inspired from Tata Pixel concept. Car experts with deep knowledge about this project recently shared their opinion that Pelican's headlights are designed to give it a premium appearance. Plus, car's bonnet will be re-styled with power bulge. It will feature 12 inches steel wheels.
Car's new tail lights, bumpers, and alloys will make sure that its rear end and side profile appear different from Nano. Overall, Pelican will retain Nano's chassis, but will also get cosmetic upgrades and impressive features that will allow this vehicle to offer better driving experience.
Pelican would be slightly bigger and its interiors won't be bare bones. Cabin is expected to offer air conditioning system, good storage spaces, cup and bottle holder and perhaps, good music system as well.
Pelican won't be presented as "cheap" car, but it will be highlighted as something better than existing hatchbacks in the market. It will most probably come with price tag of around Rs 2.5 lakh to Rs 3.5 lakh.
Some other expected features in this car are electronic power steering, power windows in the front, along with security features like anti-lock braking system and driver airbag. These features really sound good; because several Tata cars available in the market do not even offer something as basic as driver's airbag.
Car maker's recent launches like Bolt and Zest suggest that Pelican will also offer quality and advanced features.
Made in Gujarat
Tata Motor's Sanand factory in Gujarat will be used to manufacture these cars. Currently, the company manufactures Tata Nano from this plant. According to certain business news sites, the car maker aims to manufacture just 2,500 units of this new car every month during first few months after its launch. Pelican will be launched by the end of 2015, or sometime during the beginning of 2016. It will compete with established players like Maruti Alto and Hyundai's Eon.
Tata Motors is also expected to release its completely new cars like Tata Nexon SUV, Tata Kite sedan, and Tata Kites hatchback during 2015. This seems just in-line with rumors suggesting that Tata Motors will launch two new cars every year.
Tata has not released any further details about the car as of now. All the news sites have shared almost the same piece of information about Pelican. It appears as if the company itself might have intentionally released those details to create buzz and curiosity. Perhaps the information on various sites is a part of press release sent to everyone.
Pelican means a large water bird. If all the reports are true, why did Tata Motors decided to choose this name to re-launch Nano? Car lovers will have to wait and watch for few months more.