Since long Bajaj has been trying to crack and enter the mass commuter bike segment but failed in all its previous attempts. This is one of the only segments where it is difficult to change people choice. The tried and tested bikes are only doing well in this segment and new ones are accepted if they follow same rules.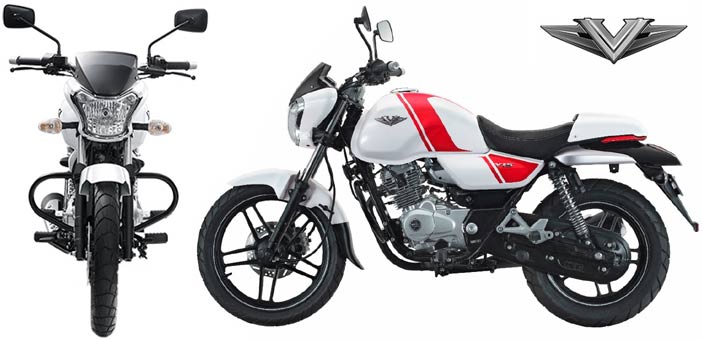 Bajaj V15 is one of the bold attempts from the company fighting for the space since last 15 years. Will they be successful in it, well, time will only tell. With all the advertising and out of the box marketing thought has for sure got it lots of eye balls. If all this is going to get converted to sales, well, only time will tell. As of now we can say that company is partially successful in selling the bike, thanks to the claim that it is made out of INS Vikrant's metal which gave it a big push initially.
Styling, Finish & Build
Tank and side panel sync well with each other and fall in a line which is primary focus point in its design. Bikini fairing though does not go well with the the design and could have been made better. The rear panel looks cluttered too and does not goes well with the overall design. One cannot say that it is one of the best designed bikes in the segment but it is not bad either. One could however very well say that there is not much very exiting about the design. If there is something which stands out and makes the bike presence felt is its seats.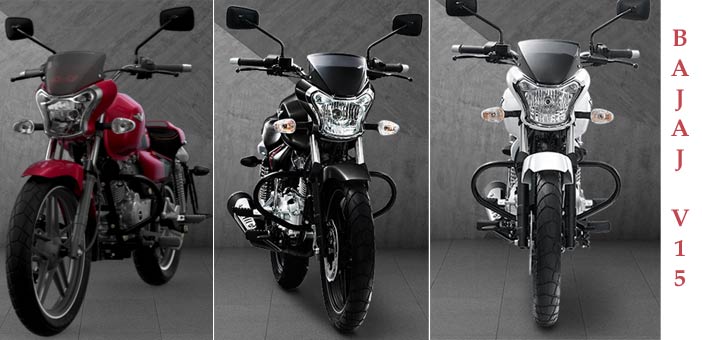 The build and finish of the bike though is great and there is not much to complain there. The plastics used are of superior quality and is better than any other bike launched by the company before it. Every part of the body looks rugged and strong with not much rattling parts. The tail however could have been better designed as it has lot of small part. These small parts after some heavy usage might rattle and give out unpleasant sound. The bike is available in pearl white, heroic red and ebony black. Out of these black might be better option as it hides small imperfections which otherwise is evident in other colors.
The overall design is pleasing to the eyes and the story behind the bike (INS Vikrant's metal) gives it a feel good factor. In June 2016, the bike was 10th best selling bike in India. However in July, the bike is out of top 10 list.
Engine & Performance
The bike is fitted with all new 149.5cc, air-cooled, single cylinder engine that pumps out 12PS of power at 7,500rpm with a peak torque of 13Nm at 5,500rpm. 0 to 60kmph comes in mere 5.66s but the top speed of the bike is only 97kmph. The bike has good pickup from the beginning but it loses its sheen somewhere near the speed of 70kmph. This is the speed when it starts gasping for breath. Anything above this speed and you know something is not good and might want to slow down for smooth ride.
Up to the speed of 70kmph, bike is very smooth and the 5 speed gearbox does its job efficiently. The bike would do very well on city roads but might not be that comfortable on highways.
Mileage
Fuel efficiency for the bike is good. It could go up to 49km with a litre of petrol on city roads and close to 60km on highway. Expect an over all fuel efficiency for the bike to be around 49 to 52kmpl.
Handling and Ride
V15 is built on double cradle frame. It is fitted with 16in rear wheel and 18in front wheel. Twinshocks at the rear is gas charged and the front is fitted with telescopic forks.
Ride is comfortable and overall the bike feels light while riding. Its quick around the corners and could change lanes fast smoothly. In city traffic ride, it is going to be very comfortable and fun. But the fun element might not go a long way if you take it on highways. The bike could take up bad roads with ease and that is what it is made up for. It is purely a commuter bike which could ride well on any type of roads be it smooth city roads or bumpy roads in the town.
Brakes are fairly good with 240mm front disc and 130mm rear drum.
Final Verdict
Some of the highlights of Bajaj V15
150cc engine
Good styling
Good build quality
Great performance on city roads
Feels big
Good Mileage
100% commuter bike
Bajaj V15 Specifications
Engine
Type
Single cylinder, air cooled
Displacement
149.5cc
Gearbox
5 speed
Maximum Power
12PS at 7500rpm
Maximum Torque
13Nm at 5500rpm
Power to weight
88.56PS/tonne
Suspension, Brakes & Tyres
Suspension (F/R)
Telescopic forks/Twin shocks
Brakes (F/R)
240mm disc/130mm drum
Tyre (F and R)
90/90-18 and 120/80-16
Top Speed
0-60kmph
5.7s
0-400m
21s at 93.5kmph
Top Speed
97kmph
Mileage
City
49
Highway
59
Overall
51
Others
Kerb Weight
135.5kg
Wheelbase
1315mm
Price
Rs. 75,838 (on-road Mumbai)