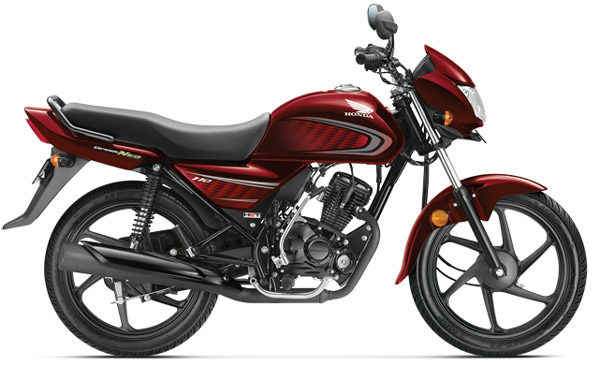 After the successful launch of its 100cc bike Dream Yuga commuter bike last year, Honda is yet again launched its new Dream Neo to further solidify its position in 100-110cc segment which decides the market leader for bike manufacturing in India. The new bike is close to Yoga and is placed against Splendor Pro & Passion X Pro. The company is trying to make inroads into the rural India with this bike which is yet again a huge market in India.
HET i.e. Honda Eco Technology is fitted into this new bike in order to give extra mileage. The bike is not very attractive so if you are looking for something that would stand out of the crowd then this bike might not be for you. Below it is all black with alloy wheels, engine and exhaust.
Neo carries 109cc single cylinder 4-stroke engine with HET with maximum power of 8.25 BHP at 7500 rpm and maximum torque of 0.88 kgm at 5500rpm. Some of the top points which could help you get an insight into the bike are –
Not great but good styling and very good built quality
Smooth gearbox, refined engine that is ready to take on any bumpy Indian road
Good ride quality, ergonomics, great handling but brakes could have been better
Great fuel economy(more that 60km/ltr is guaranteed) and a very responsive engine
The bike has a top speed of 95kph
Gives a comfortable low and mid range speed performance hence riding on high traffic is easy
Clutch is very light and gears are all up with heel and toe shifter
It goes from rest to 60kmph in just under 8 seconds which is by al means very good figure for a 110cc 4-stroke bike
The seats for the bike is in upright position and is very comfortable for the rider
The bike is fitted with MRF tubeless tyres
Price for the bike will be yet another reason for it to do well and comes at Rs. 43,150 – Rs. 47,240 (ex-showroom Delhi)
Honda Dream Neo is going to give a tough fight to the existing bikes in this segment because of its price, mileage, and great ride quality. Will it be able to impress Indian commuters, well let's see in next few months.